[FormatBiz ] What are the Main Content Trends in the Korean Audiovisual Landscape (September 01, 2022)
+ 0
[FormatBiz ] What are the main content trends in the Korean audiovisual landscape.pdf (5.6M)
By Milan (September 01, 2022)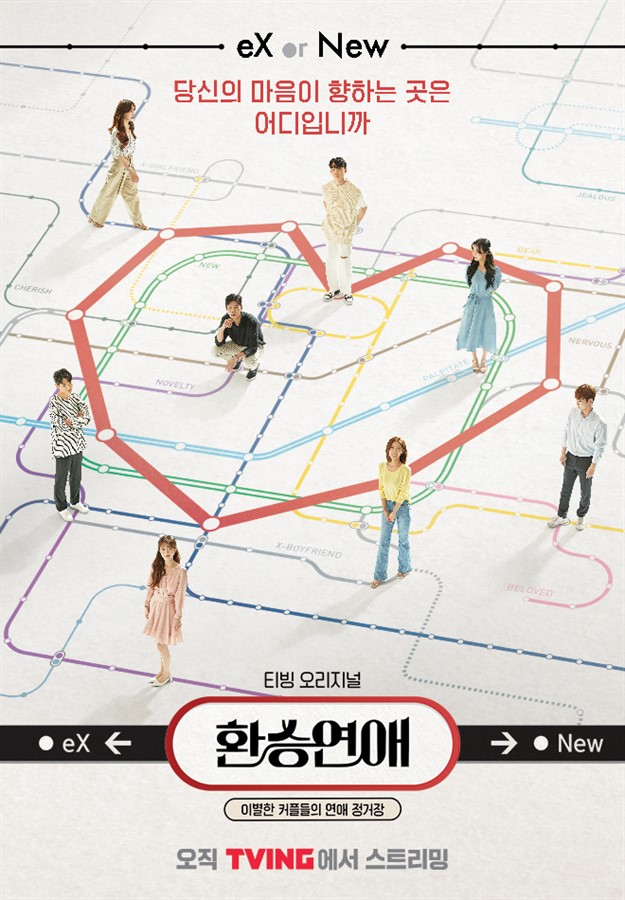 The Broadcast Worldwide (BCWW) conference market held in Seoul is the perfect stage to promote the scripted and unscripted programmes from the top five Korean companies. During the event, several programs from different genres are showcased, such as drama, entertainment and reality format.
In drama section, it's highlighted the series 
The Forbidden Marriage,
distributed by MBC; TROLLEY, represented by SBS ContentsHub; the legal dramas
The Law Cafe
and
Bad Prosecutor
distributed by KBS Media and the fantasy drama
Reborn Rich 
distributed by SLL.
Likewise, unscripted programmes are showcased like
Dopojarak: Story of Homme
, the
K-Wanderer
distributed by MBC where a celebrity cast travel around the world in order to introduce traditional Korean products to the locals, and the reality formar
Exchange
distributed by CJ ENM where eight men and women with their own respective stories gather in a house to reunite with their past lovers and meet new people.

THE NEWEST UNSCRIPTED FORMAT IDEAS FROM KOREA
The BCWW International Format Pitch features the newest and most interesting unscripted format ideas from the Korean creators such as the reality
 Not Two Bed
from FormatEast where five married couples swap partners based on love index in a cohabitation experiment to test their love for their spouses and
Where's E.T?
also from FormatEast, a talent competition show of E.Ts (Enthusiastic Talents) selected through AI motion technology.
Others outstanding Korean formats are:
 Love Vote
(FormatEast) a dating show on a love boat where16 singletons reveal everything about themselves but their political orientations;
My Ex's Secret Recipe 
(Something Special) where exes reunite over their shared love for a dish;
Unforgettable Duets
(Something Special) where two dementia patients sing their favourite songs on stage, amongst stars, friends and family;
 You Picked the Wrong
(Something Special), a gameshow where one allrounder faces 10 opponents with just one specialised skill each and Best Seller (CR Media), a variety entertainment program centred on dynamic sales races.
BCWW K-Format Showcase session introduces seven selected scripted and unscripted Korean programmes from the top seven Korean companies.
My Boyfriend Is Better
(CJ ENM) where girlfriends are fans of her boyfriend's singing skills, gather to challenge other boyfriends with their singing and performance;
Singing Seniors
(SLL) that documenting 100 days of senior actors on their journey to forming a choir;
The Song We Loved
, a New Singe" (KBS Media) where songs of the 70s to 90s, that once made us happy and warm-hearted, are re-fashioned with a new voice;
Drunk Dating
(Something Special) where two singles with first-date jitters embark on a two-stage blind date;
Hall Pass
(FormatEast), a game of chase between a team of four wives and a team of four husbands at a travel destination;
Gender Survival: In the Wood
(Kakao Entertainment)where ten individual participants with different genders, personalities, careers, hobbies, and lifestyles are placed under equal extreme conditions in a real survival situation that can be won through their distinctive survival strategies and
Midnight Horror Story
(MBC), the first horror storytelling competition to be launched in Korea, grabbing the attention of all horror maniacs around the globe.